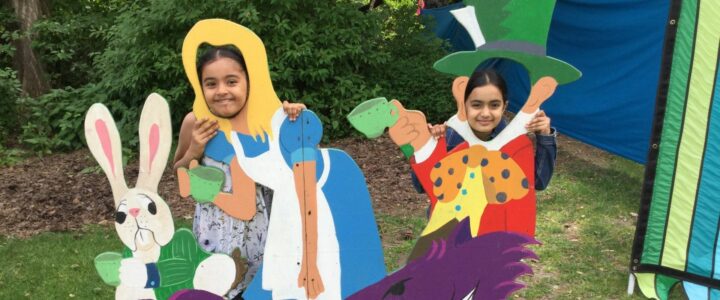 From toddlers to tweens, kids of all ages can get creative or just have some fun in our Activity Village.
Everyone needs a wristband to enter the festival site Activity Village.
If you purchase a Festival Pass (show ticket) then it includes an Activity Village wristband!
If you don't want to see a show but want to visit our Activity Village (only), then you can purchase wristbands on-site: Festival site activity wristband – $6 per person (includes GST and Service Charges)
On-site activities are NOT open during the evening shows. Show your ticket anytime during the Festival and you'll get an Activity Village wristband for that day.
SITE & ACTIVITY HOURS
Tuesday — Friday: 9:30am to 2:30pm*
Saturday: 10:30am to 6:00pm
Sunday: 10:30am to 5:00pm
*Note: Activities do not take place after 2:30pm on weekdays.
Younger children are not to be left unattended in the festival activities.
Discover a World of Art in Our Activity Village
This year's activities include: Circus Skills • Face painting • A‑Mazing Maze • Waterworks • Games • Spin Art • Origami • Twist & Toddle • Wishing Tree and much more!