Fred Penner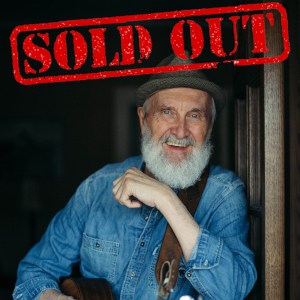 Sing along with one of Canada's best-loved children's singers and four-time Juno winner Fred Penner at this year's Festival! Fred has been charming audiences for over 37 years with catchy songs that speak to the wonder of childhood, such as "The Cat Came Back" and "What a Day." Fred's award-winning music and meaningful lyrics have created a lasting impact that crosses generations. His warmth and enthusiasm give him an instant emotional connection with fans both young and old. Don't miss introducing your children to this Canadian music icon.  Watch a video of Fred Penner below!
All Fred Penner performances have SOLD OUT.

Performer: Fred Penner
Country: MB / Canada
Genre: Music
Show length: 50 minutes 

Ages: Ages 1-7 (Babes in arms welcome), (Grades: Pre-2)
Venue: Granville Island Stage (Venue 2) and the Revue Stage (Venue 1)
A live music experience is much louder and very different than hearing recorded songs at home. While all ages are welcome, a loud concert, singalong or drumming may be frightening to some. Please use your own discretion when making your show selection.
Show Times
Tuesday, May 28, 2019
12:30 pm — 1:20 pm Granville Island Stage SOLD OUT
Wednesday, May 29, 2019
10:30 am — 11:20 am Granville Island Stage SOLD OUT
Friday, May 31, 2019
10:30 am — 11:20 am Granville Island Stage SOLD OUT
6:30 pm — 7:20 pm Revue Stage (Pyjama Night) SOLD OUT
Saturday, June 1, 2019
10:30 am — 11:20 am Granville Island Stage SOLD OUT
Tickets
School ticket price: $12.00 + GST
One Show Day Pass: $22.00 per adult; $12.50 per child + GST and s/c
Pyjama Night Show: All tickets $11 +GST and s/c
4-Pack Family Pass: (4 tickets to 1 show) $58.00 + GST and s/c
More info on ticket pricing


I just wanted to let you know how much I still love your music. When I was a child, you were the only person I would listen to. I also used to dance to Happy Feet all the time.

~ Alyse
Fred, you are my hero!

~ Peter Watson