Unstuff the Holidays — Gift Ideas that Aren't more Stuff
Gift giving has long been a way to celebrate abundance. In our houses here at Kid's Fest, every Christmas seems to get more and more excessive. Lighten Santa's load this Holiday Season and opt to give an experience rather than a thing. Christmas memories come from the shared feasting, the family jokes, the carolling, the chaos, the crafting — the shared experience. So
we've highlighted some of our favourite experience gifts
for your special someones. Toy gifts usually end up collecting dust in a corner 15 minutes after opening. This year, try giving wholesome gifts that leave lasting memories.
Give the Gift of the Festival:
Create Memories, Not Garbage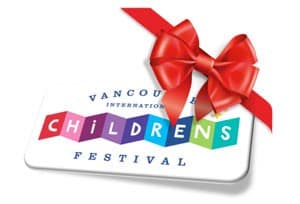 The Children's Festival is a great way to have fun together as a family, stimulate the senses and enjoy world class entertainment. Give your family or friend a day at the 2017 Children's Festival! For only $58+GST you can purchase a Family 4‑Pack to the Festival, which also includes access to our Activity Village. Gift certificates are also available in any denomination up until December 22nd.
Sneak a peek at the 2017 lineup, our 40th Festival!
Email or call us at 604.708.5655 to reserve your gift today!
Mess (ages 12 and up)
This Christmas give the gift of exceptional theatre. The Children's Festival is partnering with the PuSh Festival this January to bring an exciting performance to you! As a Festival Goer, you are eligible to receive up to 34% off regular priced tickets to see the hit and award-winning show Mess: by Caroline Horton from England.
As a work of theatre Mess is a real dynamo, with wild invention, laughs galore and great songs to boot. It's as accessible as it is insightful. It also speaks across generations: regardless of your age or experience, you will find much to love.
You'll be both moved and entertained by this humorous and critically-acclaimed performance. Come see contemporary theatre at its best!
Read the Festival's Artistic and Executive Director, Katharine Carol's curatorial statement about the power of creativity in Mess.
"5 out of 5 Stars" ~ ThreeWeeks and BroadwayBaby


January 18th-22nd, Waterfront Theatre
Buy Tickets today, email or call 604–708-5655 to reserve your seats.
Celebrate the holiday season with family at Goh Ballet's The Nutcracker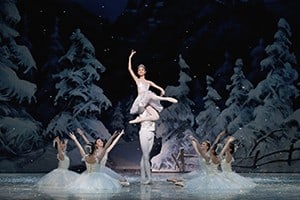 Celebrate and share in the magic with the show of the season: Goh Ballet's The Nutcracker is a beloved holiday tradition. Now in its eighth season, the production glitters more than ever as audiences embark on an unforgettable journey through the Land of the Snow, Lemonade Sea and Kingdom of the Sugar Plum Fairy to join Clara and her beloved Nutcracker as they battle the evil Mouse King and his army of mischievous mice. A dazzling cast of more than 200 performers brings this interpretation of the E.T.A Hoffman fairytale to life, enchanting audiences of all ages.. The Centre in Vancouver from December 15th to 20th,
"An outstanding production… surprise and delight followed one after another."
- The Vancouver Sun
For more information and for tickets, please click here.
Come experience a Holiday Tradition at the Cultch's East Van Panto:
Here she comes! Little Red Riding Hood is bombing down the Adanac bike trail to deliver a basket of goodies to her sweet little granny. Easy, right? Not in the East Van Panto where everything gets real wacky, real fast! Cheer Little Red along as she battles everything from bike thieves to distracted drivers to The Big Bad Wolf.
Tickets from $20! Child tickets just $20! Family Packs from just $120

Nov 23- Dec 31, 2016, The Cultch's York Theatre
More info
Jump Into the Season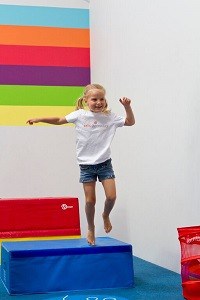 Jump Gymnastics offers classes, camps, drop-ins, birthday parties and Date Nights- all designed to help children develop Physical Literacy and learn the fundamental movement skills that set them up for success in all sports and put them on the road to an active healthy life. Gift certificates are popular gift ideas- grandparents love to give a term of classes and see the kids jumping, learning and having fun. Or consider giving a Date Night to a busy family so they can enjoy a night out. Jump Play passes also make great active stocking stuffers. Please call one of the Jump Gymnastics locations and they will help you find the perfect gift this season.
Contact:
Yaletown | yaletown@jumpgymnastics.ca | 604.568.6960
North Van | northvan@jumpgymnastics.ca | 604.971.0513