Indigenous Youth in Spotlight as Part of Art Project hosted by the Vancouver International Children's Festival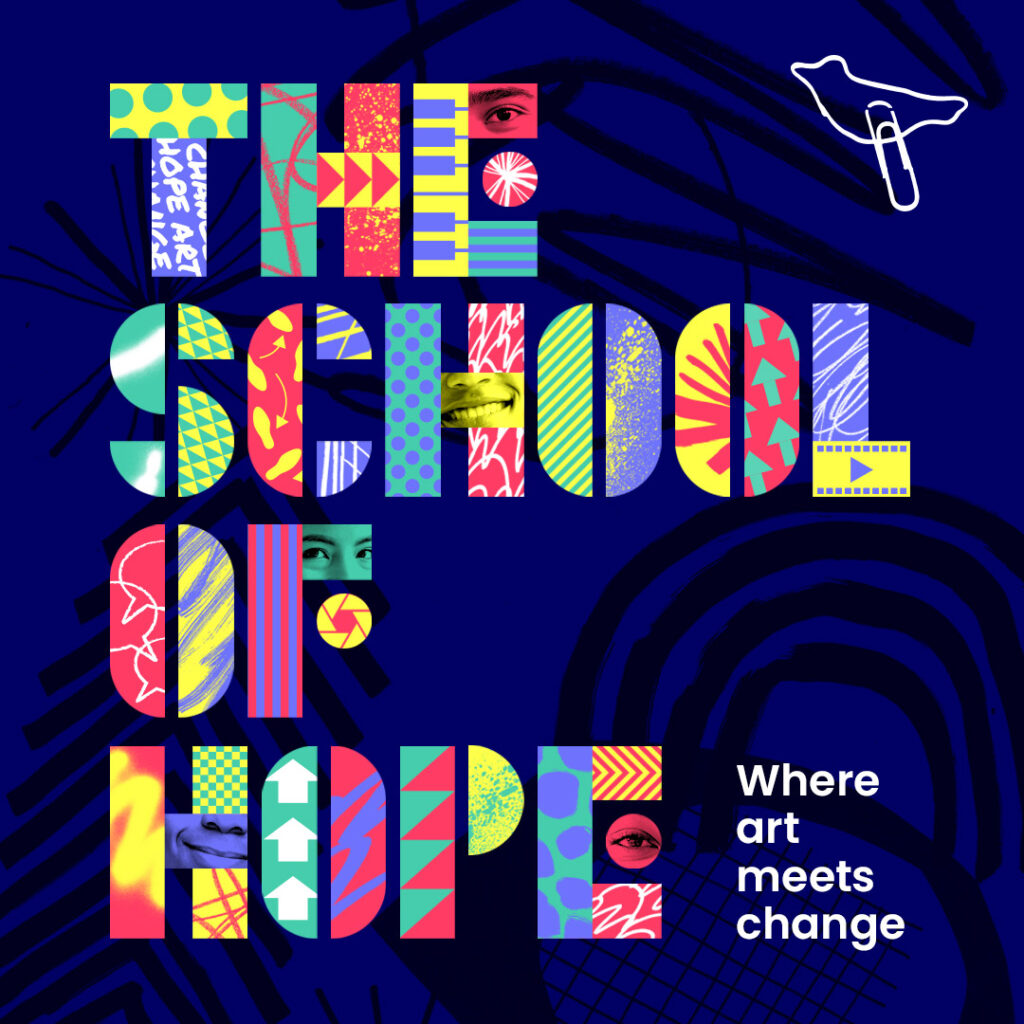 Vancouver International Children's Festival is pleased to announce its involvement in The School of Hope (TSoH), an international, socially-engaged, multi-artform digital arts project created with and for young people (13–25 years old) along the theme of empathy.
Masterminded by British theatre company The Paper Birds, The School of Hope sees over 200 young people from the UK, Canada, Indonesia, Belgium and USA engaging in a series of creative tutorials and digital workshops focused on empathy and using art to address the social isolation young people all over the world have been experiencing during the global pandemic.
Currently underway at the Festival's headquarters, the Vancouver International Children's invited a group of local, young Indigenous artists into the program to creatively discover who they are, how they understand themselves in relation to others and how they might use art to provoke change. Led by Facilitator and First Nations Artist, Christine Mackenzie, the young artists will explore empathy both from emotive and academic perspectives. After the workshops, the young creatives are encouraged to create their own artworks in response.
"Indigenous youth have been hit particular hard due to the pandemic. We are honoured, that through this program Indigenous youth are given an opportunity to showcase their artwork, thoughts and feelings on an international stage. In the wake of the 215 children whose remains were found buried on the grounds of the Kamloops Residential School on the unceded Tk'emlúps te Secwépemc First Nation territories, now more than ever it is important to support Indigenous youth. We hope that through this program, young Indigenous creatives will feel empowered by their artwork and feel further encouraged to make art, fuel future change and be socially and politically engaged," states Katharine Carol, VICF Artistic & Executive Director.
The project will culminate in the creation of a short film where the participants' voices and Manifestos of Hope for today and tomorrow will be platformed. The film will premiere at an exclusive event in England this autumn and offer a collective vision of how art can be used to bring about change. The event will also see a premiere of a documentary charting the progress of the project.
The Paper Birds will use the research and Manifestos of Hope created by the young artists to inform and inspire a highly visual and poetic touring show for young people currently planned for 2022–2023: Feel Me.
About the Vancouver International Children's Festival
The longest running professional performing arts festival for young audiences and the first of its kind in North America and Europe, the Vancouver International Children's Festival presents the world's finest music, theatre, dance, puppetry, acrobatics and storytelling, as well as creative arts activities for the entire family. Families come from near and far to experience this extraordinary annual arts festival created specifically for children and families. We are dedicated to providing creative, diverse programming that engages and delights our young audience.
The Paper Birds theatre company has been making work with and for communities since 2003. They make theatre using themes that feel important in the here and now and believe that process is as significant and empowering as product. They are known for their use of verbatim and bringing multiple, diverse voices to the fore. They believe people have more in common than that which divides them, and they seek to unite and bring about dialogue in society through our work. Each year up to 20,000 young people around the world engage with their work as participants, audiences or co-authors. Their digital impact has doubled during 2020–21, and continues to grow. They strive to encourage change one encounter at a time; they want people's lives to be improved by the arts and to encourage agency through the workshops, performances and conversations that they lead.
To find out more about the project and see artworks as they are uploaded visit instagram.com/vankidsfest and theschoolofhope.co.uk.
Press Pack including images, biographies etc. is available here.
For further information about the Festival's involvement please contact:
Katharine Carol
Artistic & Executive Director
Vancouver International Children's Festival
kcarol@childrensfestival.ca
For further information about The School of Hope please contact:
Magda Paduch, magda@thecornershoppr.com
Hannah Knox, hannahk@thecornershoppr.com