Say 'Yes' to Fun with Family Guard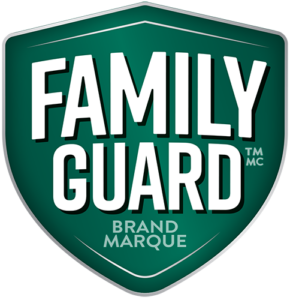 We're so excited to have Family Guard as a Community Partner for this year's Vancouver International Children's Festival!
Be sure to check out their fun-filled tent located in the Activity Village! Festival attendees are encouraged to visit the Family Guard area to play lawn games, have a snack, take a family photo, spend time together with family and friends and most importantly, say YES to fun!
Grab a complimentary nut-free cookie and come play life-size lawn games like Connect Four and Kerplunk. Play and win against family and friends by connecting four tokens in a row, and don't let the balls fall and go Kerplunk when you play the giant-sized versions of these long-time family favorites. Afterwards, you can strike a pose with a giant F‑A-M-I-L‑Y sign that will provide the perfect backdrop for a fun family photo.
Family Guard, a new disinfecting brand from SC Johnson, helps give Canadians the confidence to say YES to going out into the world without the worry of bringing harmful germs back home. Find out more about the gentle disinfectant cleaner that is expertly formulated for use in homes with children and pets. It cleans and disinfects the surfaces you touch the most!