Orange Shirt Day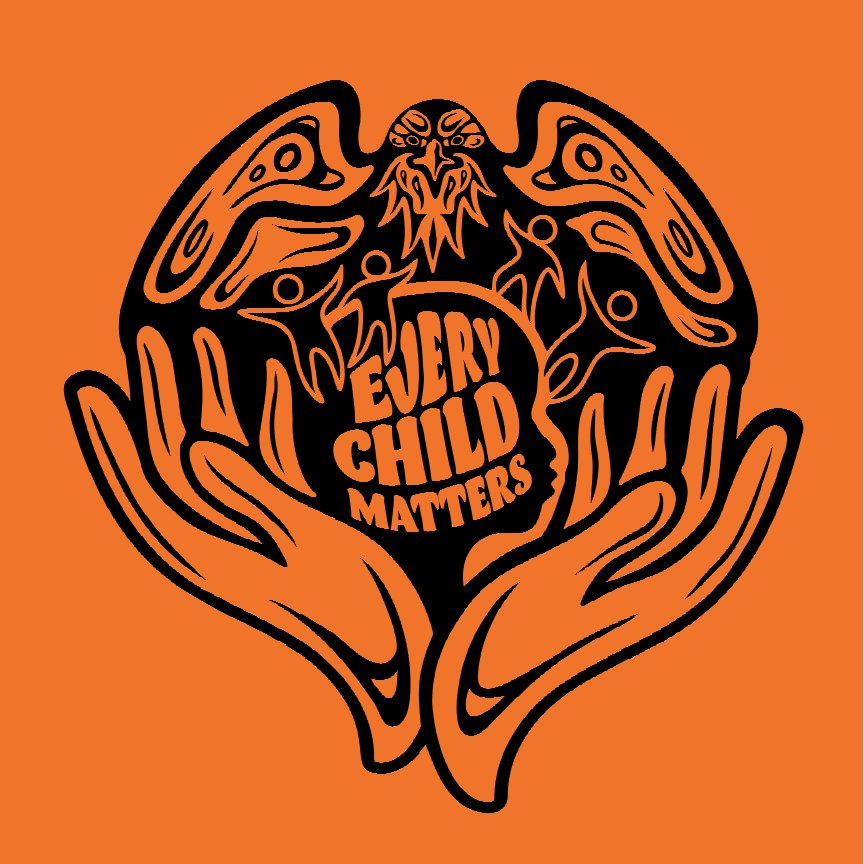 September 30, 2023 is Orange Shirt Day and the National Day for Truth and Reconciliation. A day to honour the Residential School survivors, their families and communities and to recognize the many forms of harm the residential school system has inflicted on Indigenous Children and their families.
Orange Shirt Day began on September 30, 2013 when Phyllis Webstad from the Stswecem'c Xgat'tem First Nation first publicly shared her residential school experience. Phyllis' Granny bought her a brand new shiny orange shirt for Phyllis to wear on her first day of school. Six year old Phyllis was very excited to go to school and to wear her new shirt. On her first day at St. Joseph's Residential School in Williams Lake, BC, Phyllis's shiny new orange shirt was taken from her and never seen again.
A total of 130 schools operated between 1831 and 1996. Over 150,000 First Nations, Métis and Inuit children were forced to attend residential school during this period. Thousands died either at school, or because of their experiences in the system. Many more remain missing.
Listen to Phyllis' Story:
Every Child Matters
On this September 30th, we ask you to join us to listen to the stories of survivors and their families and to remember those that didn't make it.
Here are some ways you can show your support leading up to and on National Day for Truth and Reconciliation and Orange Shirt Day:
There is a Canada wide FNMI crisis line for those who need support 1–855-242‑3310 and In BC there is the KUU-U5 crisis line: Adults 230 ‑723‑4050, Youth 250–723-2040 or 1–800-588‑8717