No Facebook account? No problem!
If you don't have a Facebook account you can still watch our Facebook Live shows. Simply go to
https://www.facebook.com/KidsFest/
on your computer, tablet or mobile at showtime (or follow the link that will be activated for each show
via the schedule
on our site at showtime) and you'll see the video playing.
Here's an example: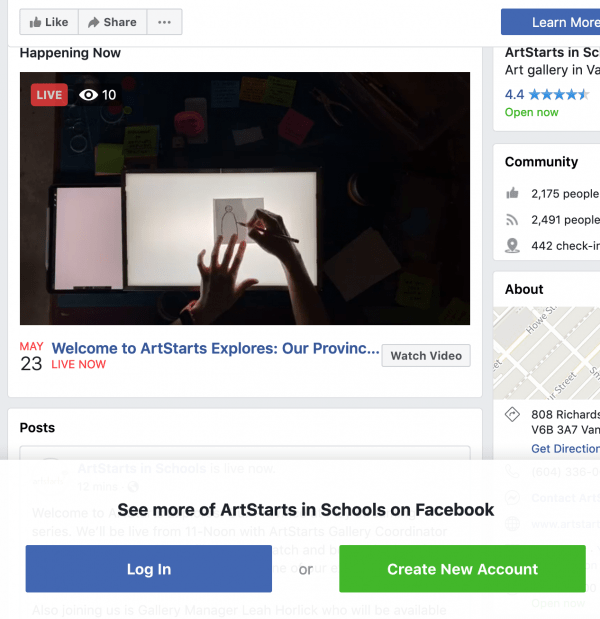 Ignore the Log In and Create New Account buttons and click anywhere on the live show and you're in!
Want to see it in full screen? Click the arrows on the bottom right of your screen where it says "click to enlarge full screen." See below: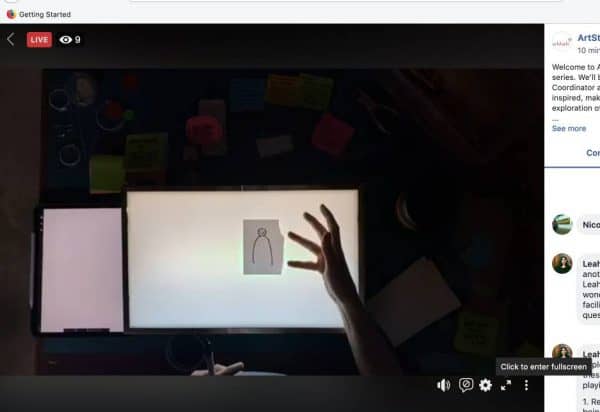 No sound? Make sure to unmute the video and turn up the volume on your computer. See below: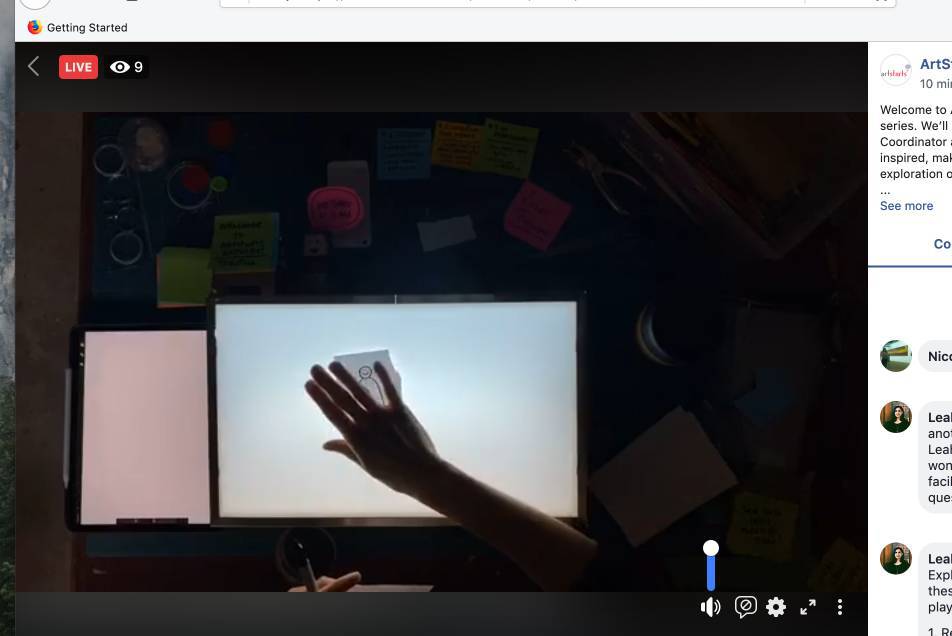 The only thing you won't be able to do is comment on the shows, but other than that you're all good, enjoy!
And thanks to our friends from Artstarts for their handy Facebook Live demo and great programming in general!