Guide to Feasting at the Festival
Guide to Feasting at the Festival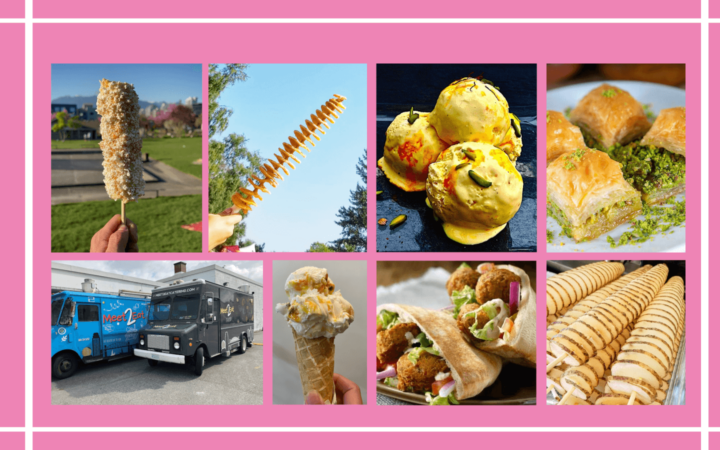 The Vancouver International Children's Festival is excited to offer a wide selection of local Food Trucks at this year's festival, with enough variety to satisfy each family member's tastes and cravings! Ranging from delicious snacks, to bigger bites, from salty to sweet; no matter your appetite, we'll have something for everyone, so no one leaves our festival hungry!
Check out our Guide to Feasting at the Festival, where we've showcased some of the quality food options, we will have on-site this year!
Hurricane Potato
The 2023 Vancouver International Children's Festival is almost here, and you won't want to miss out on the delicious treats from Hurricane Potato. This popular local food truck is known for their spectacular potato tornado creations, perfect for snacking on-the-go while you explore the festival!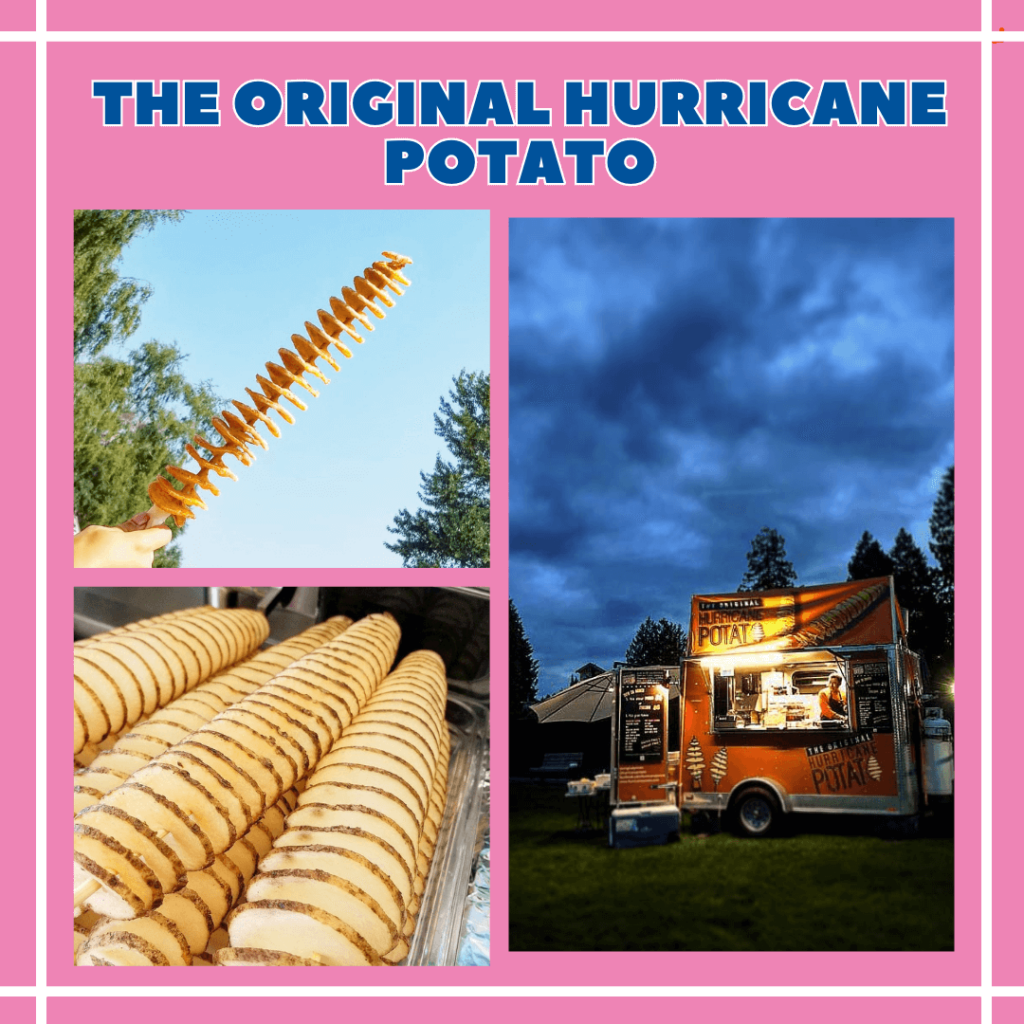 You can choose from classic potato or zucchini tornado, and then pick your flavour from their range of zesty options. Go for one of the classics, like sour cream and onion, salt & vinegar, or garlic parmesan, or try something different like one of their funkier flavours; like cinnamon, spicy sriracha, or BBQ!
Hurricane Potato also offers gluten-free options, so everyone can enjoy their delicious snacks. Whether you're jonesing for savoury or sweet flavours, Hurricane Potato has something for everyone. So, make sure to stop by Hurricane Potato's stall and try one (or more!) of their delicious creations at the 2023 Vancouver International Children's Festival.
Yum Yum Station
What better way to beat the summer heat than with a refreshing scoop of ice cream? If you're looking for some dessert to satisfy your sweet tooth, look no further! This Gelato Truck is a must-visit for anyone looking for a treat at the 2023 Vancouver International Children's Festival.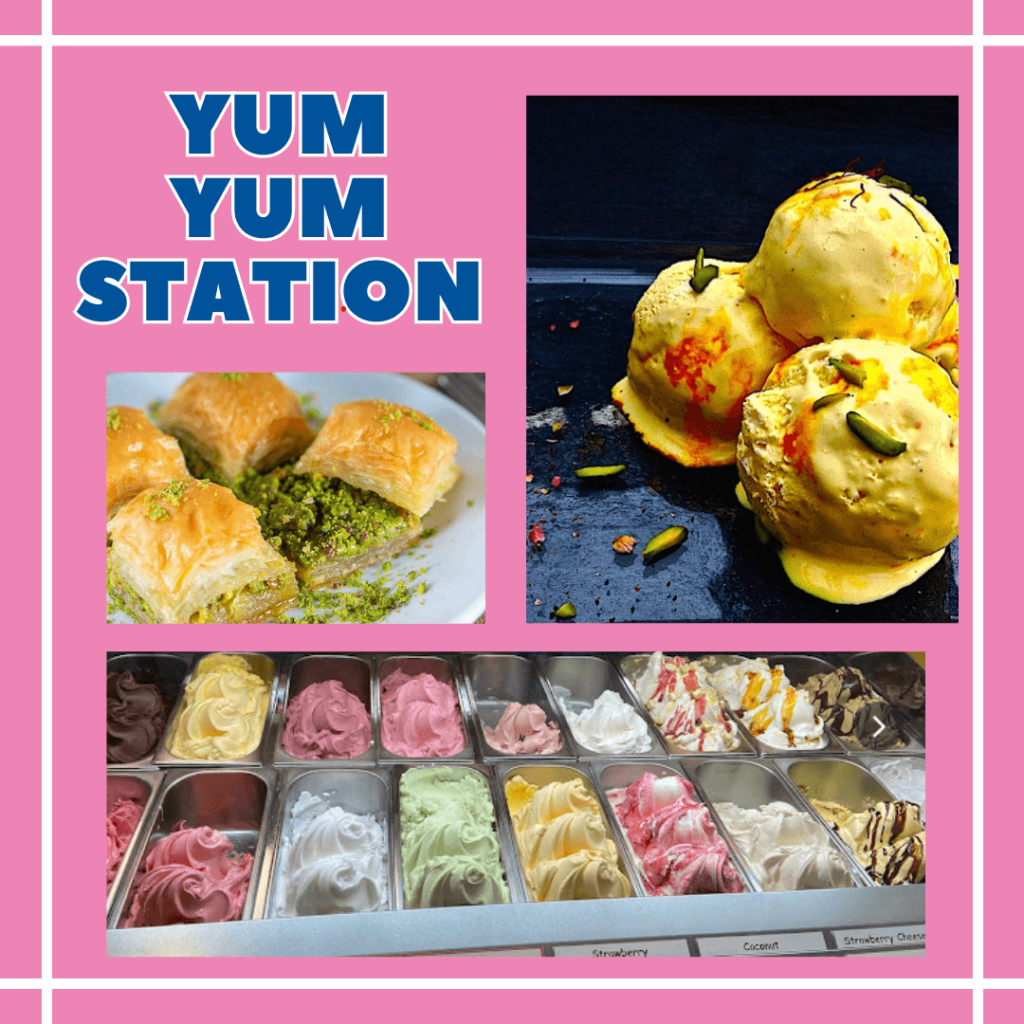 Whether you prefer a cup or cone, there is a gelato flavour to suit everyone's cravings — and if ice cream isn't your thing, fear not! This vendor also offers delicious coffee and shaved ice desserts.
Their range of sweets includes 8 different gelato flavours to choose from, including the incredibly popular traditional Persian Akbar Mashti (Saffron Gelato), but also fresh Baklava — a classic, flakey pastry treat if cold dessert isn't your cup of tea.
The best part? This vendor is committed to giving back by donating 2% of their sales to the BC Children's Hospital. Prices start at $2.99 for coffee and go up to $7.49 for a cone of Akbar Mashti. So, if you're on the hunt for the perfect sweet treat to enjoy at the festival, look no further than this Gelato Ice Cream truck.
Meet2Eat
If you're looking for delicious and nutritious food options at the 2023 Vancouver International Children's Festival, be sure to check out Meet2Eat Catering. Their menu features a range of vegetarian and meat options, all made with fresh and locally sourced ingredients.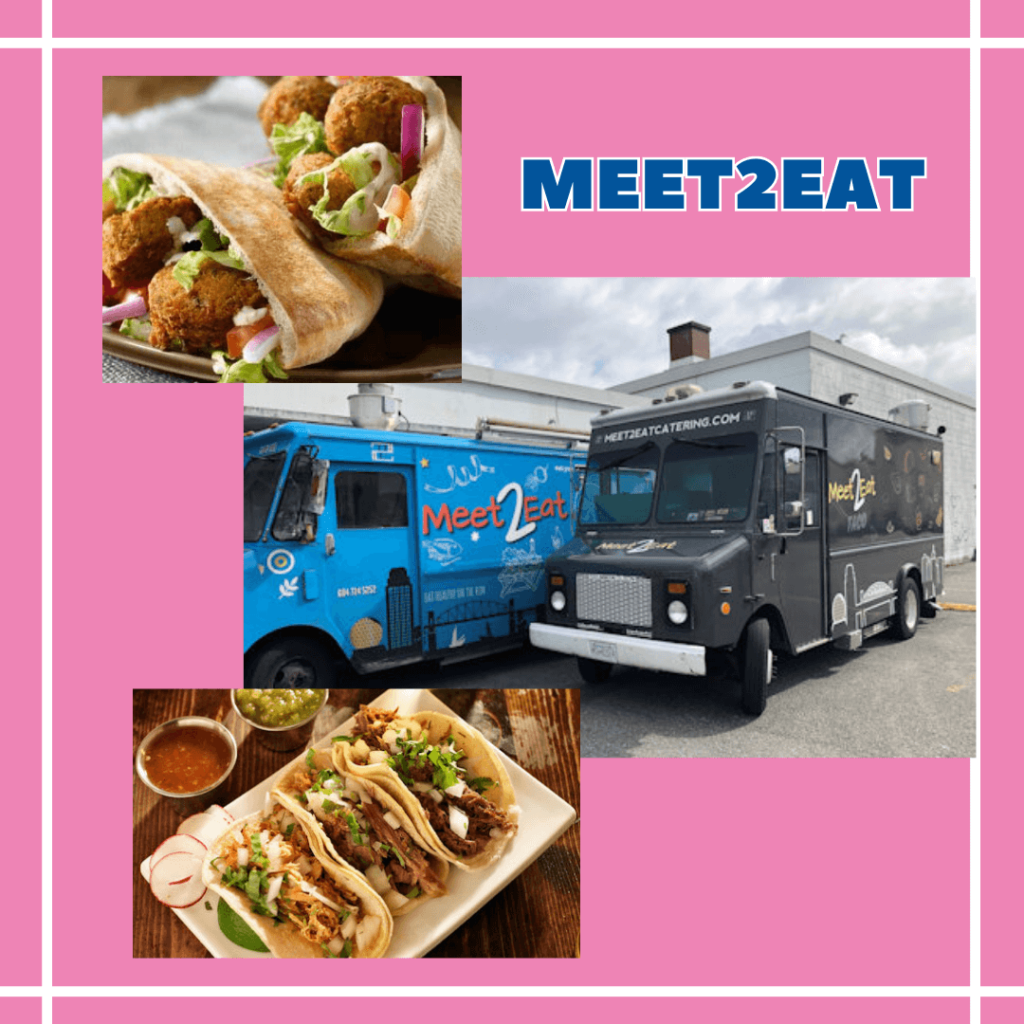 This popular food truck is known for serving up hearty Mediterranean, Middle Eastern and Mexican cuisine, made with fresh and locally sourced ingredients. With a focus on healthy and flavourful food, Meet2Eat is a great choice for families and festival-goers who want to enjoy tasty food while staying energized throughout the day.
Meet2Eat's Mexican Food Truck will grace the festival grounds this year — offering plenty of options for the whole family. For taco lovers, they have a range of options including beef, chicken, fish, and even a vegan option for those with dietary restrictions. Their burritos are also a crowd-pleaser, offering a variety of proteins to choose from, such as beef, chicken, lamb, falafel, fish, and veggie. Each burrito is packed with flavour and comes with your choice of toppings and sauces.
If you're looking for something simplier for the little ones, their kid-friendly menu includes fish and chips, chicken nuggets, and fries, is the perfect fit.
Meet2Eat is a great choice for anyone looking for healthy, delicious, and authentic food at the festival this year. With their friendly and efficient service, they are sure to be a hit on the festival grounds this year.
Los Elotes
Los Elotes is a vibrant and popular food truck that specialises in authentic Mexican street food. Located in Vancouver, their specialty is elotes, or Mexican-style grilled corn on the cob, which is slathered with a savoury blend of mayonnaise, feta cheese, chilli powder, and lime juice, resulting in a flavour explosion in your mouth.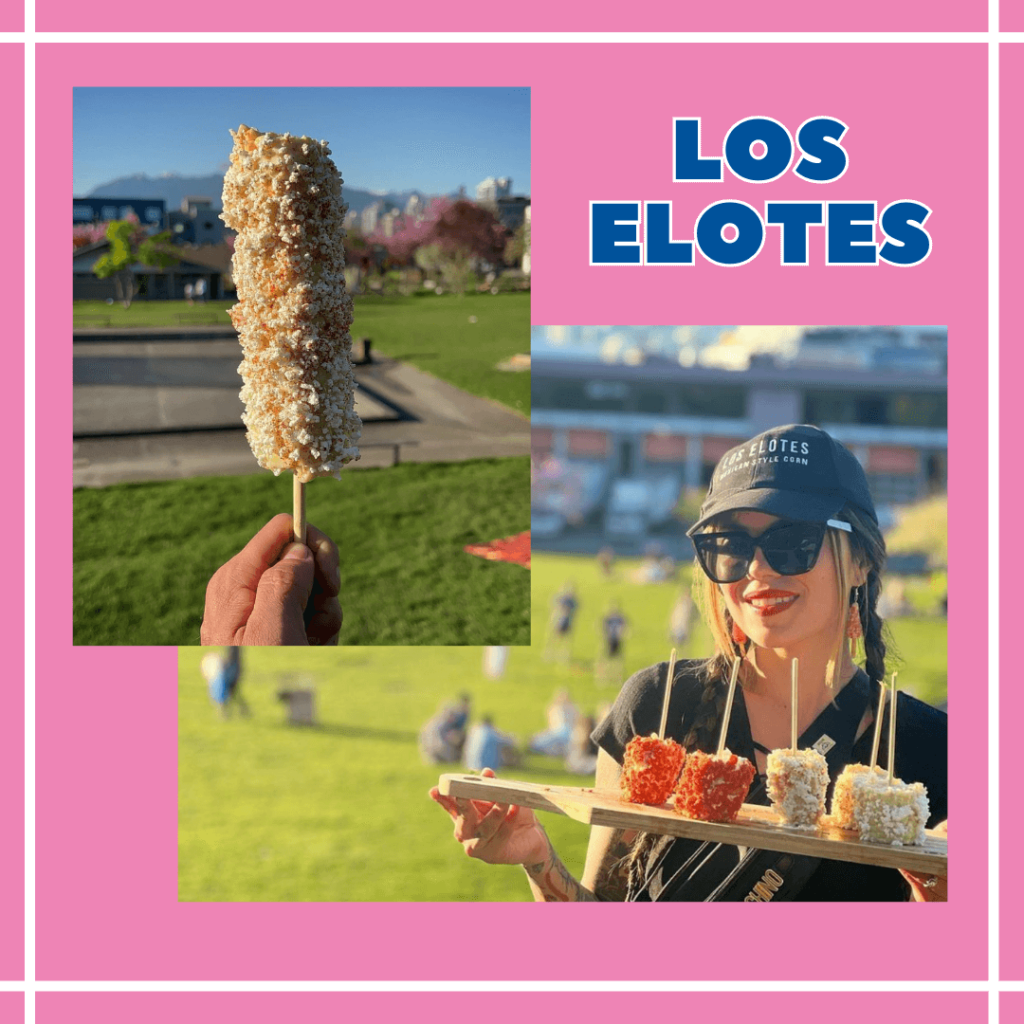 Los Elotes will be serving up delicious street food favourites on-site this year, made with fresh ingredients and authentic Mexican flavours. Their menu is perfect for families and kids who are looking for something tasty and fun to eat while enjoying the festivities.
With their bold flavours, friendly staff, and colourful decor, Los Elotes is offering the best Mexican street corn in the city! Their commitment to using high-quality ingredients and traditional cooking techniques truly sets them apart and makes them a standout food truck in Vancouver's vibrant culinary scene, and at our festival this year.