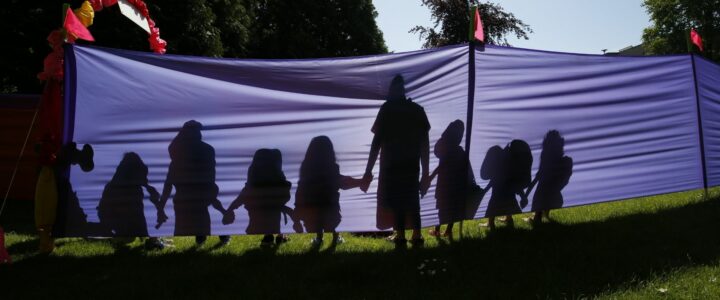 The Vancouver International Children's Festival is thrilled to welcome back live audiences in May 2022 after two years of online only Festivals. We are committed to ensuring all our audience members are kept safe by providing the following protocols such as social distancing guidelines and others. We will update them as we receive new information from Dr Bonnie Henry closer to the Festival dates.
Our COVID Policies
Since tickets were purchased with the expectation of masks prior to the PHO change we would appreciate for the comfort of all, if masks could be worn during the indoor performances at the Festival.
Covid protocols such as social distancing guidelines will be implemented where ever possible and all venues will be thoroughly cleaned before each performance.
Our staff and technicians will be double vaccinated and if they are unable due to valid medical reasons they are required to provide proof from testing that they are covid free.
COVID Related Refunds
VICF tickets are non-refundable but for 2022 if you book for your show and then closer to the date are unable to attend due to Covid policy related concerns we will offer a credit or a refund for your tickets.
Covid related concerns include:
A Public Health Order stating that theatres must close.
We are so excited to welcome you back to the Festival in person so please feel free to contact us to discuss any concerns you may have about our protocols.