Future Music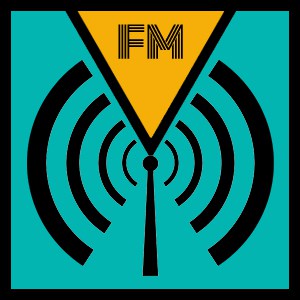 This is a showcase performance for the 11 dynamic and talented QT+BIPOC artists that took part in the FM Music residency program. We are thrilled to share these new, exciting voices with our audience! The program provided the chosen QT+BIPOC artists with integral artistic and business skills to bring their talents and wide range of offerings to BC's young audiences. Find out more about the artists below and come see them perform live at the 2021 Vancouver International Children's Festival.
The Vancouver International Children's Festival Society and Rup Sidhu are the proud creators and producers of the inaugural FM: Future Music Mentorship Program presented in partnership with ArtStarts in Schools, Apparatus and the Sarah McLachlan School of Music.
This project is generously supported by Creative BC and the Province of British Columbia through the AMPLIFY BC industry Initiatives Program and the BC Arts Council.
TBD In-Person Event: With current provincial health orders restricting events and for the safety of patrons, the Festival will not be selling In-person performance tickets at this time. Should BC Public Health Authorities lift restrictions, the Festival will release a limited number of tickets for In-person shows. The Festival will monitor communications from the provincial health office and make an announcement regarding In-person tickets by the end of April. Please stay tuned. Tickets for Online shows go on sale on April 13th at 9am.
Performers: 11 QT+BIPOC Future Music Residence Artists
Country: BC / Canada
Genre: Music / Storytelling / Spoken Word
Show length: 60 min
Ages: All Ages (Grades K-12)
.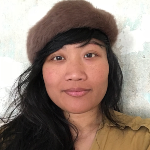 FIND MUTYA
FIND MUTYA is warm and electric, with a humble strength. A ray of sunshine, she believes in connection, belonging, community empowerment, laughter, inspiration and living her starlit life to the fullest. Made on the Tagalog speaking lands and born a settler on the unceded Coast Salish territories. Philippines and Vancouver, BC, Canada. Photo by Mutya Macatumpag.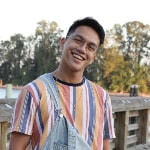 Jeremy Cruz
Jeremy Cruz is an aspiring singer-songwriter and theatre artist from Vancouver, BC, Canada, who is ecstatic to be a part of the Vancouver International Children's Festival!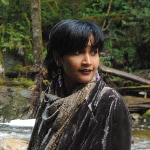 Anjalica Solomon
Anjalica Solomon is a genderfluid Desi poet, spoken word artist, organiser and multi-disciplinary performer. Their poetic work often seeks to proclaim the possibilities of love and resilience. Based in BC, Born in Chandigarh India.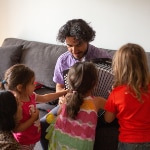 John Gonzalez – Breaking Boundaries
John Gonzalez is a Colombian-Canadian accordion player, hand percussion player and teacher who specializes in Cumbia & Spiritual Music. His particular style of playing is heavily influenced by his travels and broad cultural experiences. He loves producing cultural events, where people from different cultures enjoy the diversity of dance/experimental music.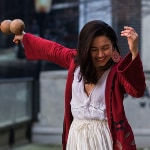 Ia Milagros – Breaking Boundaries
Andrea Milagros is a Colombian-Canadian dancer, musician, painter and expressive art therapist. She is actively working with an Afro dance group, an authentic Colombian dance group and as an art therapist for kids in a school in Surrey. She loves expressing the blessings energy of life through different arts.
Sound Body Culture
OBEDIYA JONES DARRELL is a 7th generation African-Nova Scotian storyteller whose art is expressed through his music composition, theatrical plays and animations. He comes from "Vancouver – Cleveland – Halifax."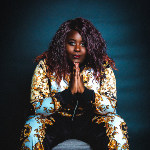 Missy D
Missy D is a bilingual Hip Hop, Rap & Soul Artist who makes music as therapy, to express feelings, share a message and connect with listeners. It is a fusion of sounds of her childhood from French melodies to r&b, soul, jazz, hip hop and rap legends. Photo by David Markwei.
Will Clements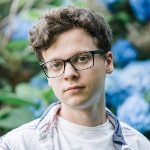 Will Clements is an openly queer-bilingual jazz vocalist, published arranger, and educator, based from Vancouver, BC.
Sejal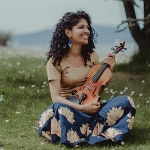 Sejal is a violinist and singer, wrangling together influences from classical, folk, South Asian, and 90s R&B music into her own acoustic sound. Sejal is a South-Asian-descent settler from Surrey, the traditional and unceded territories of the Kwantlen, Stó:lō, Semiahmoo, Tsawassen, Katzie, and W̱SÁNEĆ nations. Photo by Caleigh Mayer.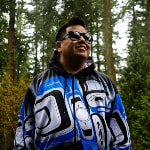 facilitait
Chris Tait is an indigenous man originally from Witset in Wet'suwet'en territory. A double award-winning youth he originally grew up in foster care and aged out at 19. He now looks to share his story using spoken word and rap and incorporate different types of performance.
Kimmortal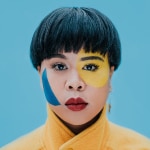 Kimmortal is a queer filipinx multi-disciplinary artist with influences of rap, soul, theatre, and spoken word in their music. They are based in Port Moody, BC. Photo by Iris Chia.
Ways to Watch & Listen
In-person

Watch a live performance at the venue.
Show Times
In-person
Friday, June 4
In-person

tickets

6:30 – 7:30 pm
Saturday, June 5
In-person

tickets

6:30 – 7:30 pm
Ticket Information
Public 
Schools – Virtual Field Trip
LIVE Online – $60+GST & order fee per class
Pre-recorded Online – $60+GST & order fee per class

School Tickets are on sale NOW! All Virtual Field Trips include access to 6 online arts workshops!