BC's Best Children's Singers and Musicians
You may shop locally but have you ever thought about listening locally too? BC is a treasure trove of excellent children's musicians and singers.
Internationally-renowned and multi-award winning these artists truly care about their craft and their audience. Their original songs are fun for both kids and grown ups but many also convey important messages like inclusivity, diversity and environmental stewardship without being condescending. Spend some quality time with the kids dancing and listening to these wholesome, timeless and non-commercial BC stars, many of whom have performed multiple times at the Vancouver International Children's Festival. In fact, local performer Charlotte Diamond, put on her first show with the Vancouver Children's Festival in 1987, and has performed a total of 19 times at our Festival since!
Charlotte Diamond
For 30 years, this multi-award winning musician and Order of Canada recipient has inspired children to sing, dance, care for each other, and celebrate Canada's cultures. One of BC's best-loved entertainers, Charlotte creates musical fun with her many catchy kids' classics including 'Four Hugs a Day", "I am a Pizza", "Octopus" (Slippery Fish), and "All the Nations Like Banana."
Her music, as well as being lively and singable, inspires children and helps them celebrate the diversity of our cultural mosaic with songs like "Leave the World a Little Better." Charlotte's music is fun for kids, but parents and grandparents will be captivated by her music as well.
Family performer, Charlotte Diamond, takes young listeners around the globe and into their own imaginations. ~The San Diego Union Tribune
Norman Foote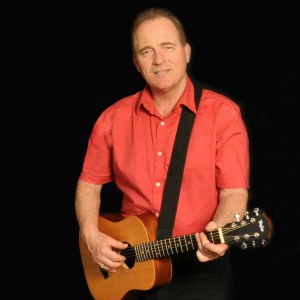 Catchy melodies, clever lyrics and outrageous themes are all hallmarks of Norman Foote's music. Foote is known for his kid's‑eye view of the world and his friendly but pointed jabs at anything from pollution to Mom's style of cooking. His music will definitely tickle your funny bone and kids will love his irresistible songs and sense of humour. For a special treat, be sure to see Norman perform live. Highly interactive, his performances (including props) are a comedic delight and a chance to see his fun, zany sense of humour come to life.
It's easy to see why Foote is so popular…he's as much a comedian as he is a musician and quickly gets people laughing. ~The Calgary Herald
Rick Scott
Rick Scott's award-winning, colourful and quirky songs are loved by both parents and kids. Inspired by folk, blues, Broadway musicals and Danny Kaye, his joyous mix of music, storytelling and humour is sure to delight. Rick's instrument of choice is the Appalachian Mountain dulcimer, a traditional instrument that Rick plays in an untraditional fashion. You'll tap your feet, sing along and fall off your chair laughing at his infectious music and wonderful talent.
Rick's music speaks to kids and their parents and to me… It's delightful, educational, accessible and innovative. It's not only important to Canadian music, it's essential. ~CBC Radio