50/50 Draw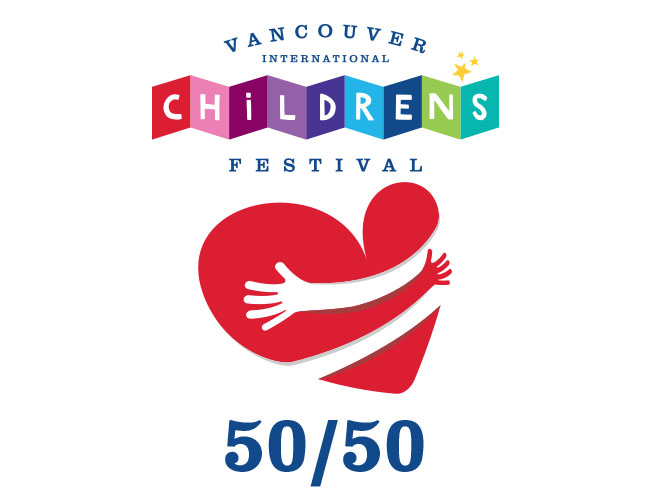 You could win BIG in our first-ever online 50/50 Draw!
Buy your tickets
today (starting at just $5) and support our Community Outreach programs:
Single Ticket for $5;
3‑Ticket Pack for $10;
10-Ticket Pack for $20;
50-Ticket Pack for $50

Deadline: Sunday, June 6, 2021 at 4pm
Help Support our Worthy Causes
As a non-profit charity, we use private funding to subsidize ticket prices and ensure accessibility to our cultural programming for all children regardless of social or economic circumstance.
Our Good Neighbours Program connects donors with families who do not have the means to attend the festival and provides them with featured performance tickets and all-day access to our hands-on arts activities.
Our Adopt a Class Program provides featured performance tickets and transportation for vulnerable school groups in neighbourhoods across Metro Vancouver that would otherwise be unable to attend the Festival.
Our Hospital Outreach Program helps children who are unable to leave their facilities share in the Festival spirit with their families and benefit from the healing power of music and laughter by bringing featured artists and costumed characters to the hospitals.

Don't miss your chance to win!