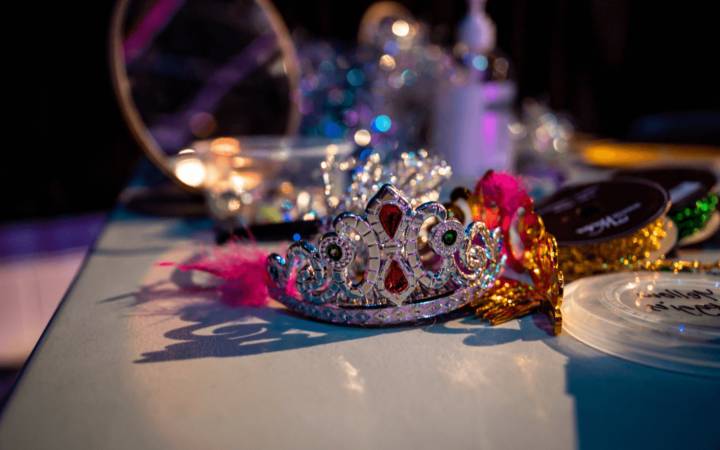 Dance, Celebrate, Laugh and Play!
Join Peach Cobblah and other local drag talents for a spectacular evening of dress-up at Glamily! A gender-creative dress-up party for families, Glamily encourages young people to creatively express themselves! Glamily is part drag show, part lip-sync open mic, part dress up party and 100% fun! Dance, celebrate, laugh and play as you get creative and show off your most glamorous and colourful self at a pajama night like no other.
Presented by Tara Cheyenne Performance, in association with Zee Zee Theatre and Carousel Theatre for Young People.
Ways to Watch
IN PERSON
Watch a live performance at the venue.
TICKET INFORMATION
FOR THE PUBLIC:
Pyjama Night: All tickets $12.50 +S/C and GST
Accessibility Information
Accessibility:
Wheel Chair Accessible
Accessibility advisory:
- This show may have loud/sounds or noises or repetitive noises.
- This show has background music.
- This show has haze effects using a smoke machine.
- This show contains strobe lights or flashing lights.
- Children will be invited on stage. If selected, they may bring guardian to join them. These children may be asked to participate (e.g., paint, draw, read, construct things, sing, in groups on stage, or select items on stage).
- During the show, the artists will enter the audience.
- The audience will be asked to walk/dance/move around during the show.
Show times & Tickets