Anansi The Spider Re-Spun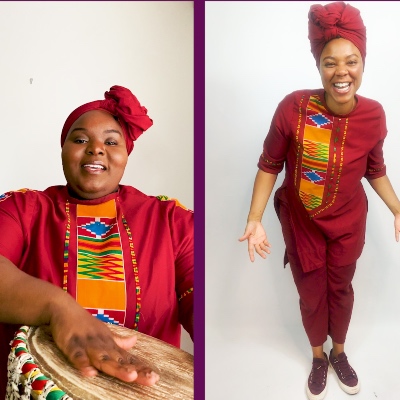 People say that a long, long time ago, animals walked on two feet and spoke with words, like we do. And back then it was known by everyone that the cleverest of all the animals in the kingdom was a spider – the infamous Anansi – the original trickster and the master spinner of yarns.
But sometimes Anansi could be a little too clever for his own good…
Inspired by the 2019 five-star hit show, Anansi the Spider, these classic West African and Caribbean tales are expertly brought to life online by the Unicorn Theatre. A thoroughly enjoyable three-part series where Anansi tricks, sings and dances his way out of trouble and often right back into it. Watch the video below.
Producing Company: Unicorn Theatre
Country: United Kingdom
Genre: Theatre
Show length: 35 minutes
Resource: Study Guide
Ages: Ages 3-8 (Grades: Pre-2)
A joyful piece of storytelling with a charming anti-hero.

~ British Theatre Guide
The infectious energy infused into every aspect of the story allows the performers to transcend the screen, delivering an unbeatably fun and fresh experience … it radiates pride and inclusivity.

~ A Younger Theatre