Anansi The Spider Re-Spun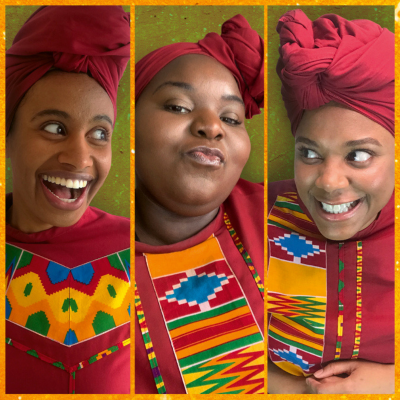 People say that a long, long time ago, animals walked on two feet and spoke with words, like we do. And back then it was known by everyone that the cleverest of all the animals in the kingdom was a spider – the infamous Anansi – the original trickster and the master spinner of yarns.
But sometimes Anansi could be a little too clever for his own good…
Inspired by the 2019 five-star hit show, Anansi the Spider, these classic West African and Caribbean tales are expertly brought to life online by the Unicorn Theatre. A thoroughly enjoyable three-part series where Anansi tricks, sings and dances his way out of trouble and often right back into it. Watch the video below.
Producing Companies: A Unicorn Theatre and Illuminations Production.
Created and Directed by: Justin Audibert
Country of Origin: United Kingdom
Genre: Theatre
Show length: 35 minutes
Resource: Study Guide
Ages: Ages 3-8 (Grades: Pre-2)
Curriculum Connections:
– Arts Education: Drama, performance
– English Language Arts: Literature, story
– Social Studies: Cultural studies, cultural perspectives, diversity and inclusion, history
Ways to Watch & Listen
Online

Watch a pre-recorded online performance in the classroom. Available until Sunday, June 12th at 8pm. Closed Captioning available.
Show Times
Online
Available starting
Watch until
Online

tickets

Tuesday, May 31 at 9:30 am
8:00 pm on Sunday, June 12
Buy tickets
Ticket Information
Schools 
 In-Person

1 Show Pass: $11+GST/ticket (valid until April 14)
2 Show Pass: $20+GST/ticket (valid until April 14)
 Online

$120+GST per class, per show
A joyful piece of storytelling with a charming anti-hero.

~ British Theatre Guide
The infectious energy infused into every aspect of the story allows the performers to transcend the screen, delivering an unbeatably fun and fresh experience … it radiates pride and inclusivity.

~ A Younger Theatre
CAST
Afia Abusham
Sapphire Joy
Juliet Okotie
CREATIVE TEAM
Created and Directed by Justin Audibert
Editor and Technical Director Todd MacDonald
Set and Costume Designer Sadeysa Greenaway-Bailey
Composer and Sound Designer Duramaney Kamara
Movement Director Lucy Cullingford
Additional Editing Joe Young
Assistant Director Alice Wordsworth
Costume Supervisor Maybelle Laye
With thanks to Susie Sainsbury
Generously supported by: Backstage Trust, Bloomberg Philanthropies, Arts Council England
© Unicorn Theatre 2020