Vancouver Mayor's 2016 Arts Awards
Congratulations to long time Vancouver International Children's Festival volunteer, Mary Jane Morita for winning the 2016 Mayor's Arts Award in volunteerism!
Mary Jane Morita has generously volunteered her time to a large number of Vancouver region non-profit societies, the Vancouver International Wine Festival, Vancouver Art Gallery, Bard on the Beach, Arts Club Theatre, Tourism Vancouver, Whistler Children's Festival and the Vancouver International Children's Festival, to name a few.
Mary Jane is a specialist in the Japanese art of paper folding and generously runs activities (whenever asked) for children and youth to learn this art form.
We first met Mary Jane in 2007, when as a regular Children's Festival volunteer she came to our rescue. Two days into our Festival that year, the paid Coordinator of our Origami activity had to leave for a family emergency, and Mary Jane offered to take his place.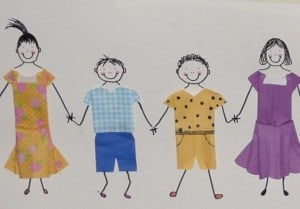 Since then, Mary Jane has been our (volunteer) Origami Activity Coordinator, spending about a month every year organizing the origami activity, to the delight of many thousands of Vancouver youngsters, who all get to take an Origami figure home with them. Every year she trains her two Key Assistants in the art of Origami, teaches her team of 80+ volunteers a variety of Origami figures, sources supplies, creates large Origami pieces to decorate the tent and runs the activity, rain or shine, throughout the entire week at the Festival.
Congratulations Mary Jane and a big "Thank You" from all the organizations you have helped.
Mary Jane will be honoured for her significant and outstanding contribution to the arts in Vancouver in a special ceremony the evening of Monday, October 3 at the Roundhouse Community Arts & Recreation Centre.
About the Awards
The City of Vancouver's Mayor's Arts Awards recognize established and emerging artists in a wide array of disciplines that make up our creative sector – from literary to culinary and visual to performing arts, as well as five unique awards for contributions to our community. Honourees for Business Support, Philanthropy, and Volunteerism are chosen by juries consisting of business and cultural community members active in those fields.