Ten Festival Fun Facts
April 16, 2012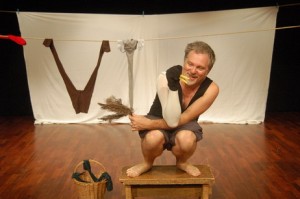 This year?s Festival on Granville Island boasts some annual favorites as well as many new events and activities for young and old.
Bedtime Stories: Get the kids in their jammies and come down for one of our Pyjama Night performances of Under the Stars
, L?elefantino , or Pete the Cat
.
Mandarin Marionettes: The Happy Prince has come all the way from Taiwan and will be shown entirely in Mandarin with
English narration.
Foodie Alert! Edible Canada hosts a cooking class complete featuring local strawberry shortcake as the main event.
Nom Nom.
Arts Exploration: With your show ticket, you also have access to over 15 hands-on arts activities i ncluding circus skills, sock
puppet-making and a story fort.
World Record Animation: Created by 34,000 UK students, The Itch of the Golden Nit is a delightfully funny animated
film has young Beanie out to save the universe.
Youth on Stage: Terrific music, circus acts, clowning and dance on this stage all week. Free with Festival admission.
For the Grownups: Book a babysitter, and come down to the Russian Hall to hear Élage Diouf rock the house.
Licensed too!
Teens and Tweens: ?Glee with grit!? Kutz & Dawgs , a cautionary tale about the destructive force of gang violence,
is filled with music and dance.
Child Whisperer: Rumour has it L?elefantino dazzles and mesmerizes small children. Don?t miss this Italian wonder!
Happy Birthday to Us! The Festival is 35 years old this May.