Read all about it! Kids' Fest in the news!
May 13, 2010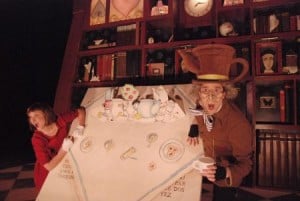 Great articles in today's Georgia Straight and the Vancouver Sun
about the Kids' Festival.
"Just as Circus Incognitus has an unofficial mandate of shattering circus stereotypes, so too does the Vancouver
International Children's Festival aim to broaden people's perspective on what constitutes kids' entertainment these days.  The genre is taking on wild forms. For proof, just look at the breadth of
performances on offer at this year's fest…Having variety allows for a wide range of emotions and the ability to play on different senses,? says Lucie Lareau, the festival's artistic program
manager. ?This is a celebration of the arts. It's about a sense of discovery. What we look for is anything that sparks people's imagination.?  Gail Johnson, Georgia Straight
Circus Incognitus
The Festival kicks off on Monday May 17, running until May 24, 2010 at Vanier Park.
Kids' Fest show tickets and info HERE