Still This Love Goes On, With Buffy Sainte-Maire and Julie Flett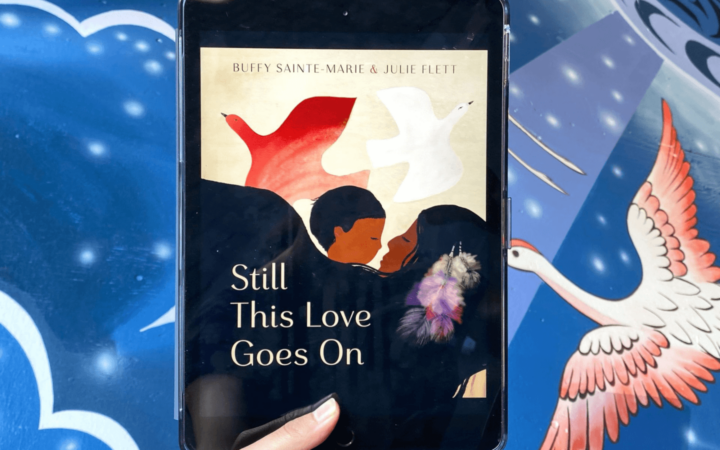 Destined to be read and sung for generations
A love letter to Indigenous communities everywhere, Still This Love Goes On is a beautiful picture book that is enveloping and uplifting for primary-school children—and all readers who delve into the beautiful collaboration between Academy Award-winning Cree icon Buffy Sainte-Marie (appearing virtually from her home in Hawai'i) and multi-award winning Cree–Métis artist Julie Flett. Join both for a musical conversation—and play along to this gem-like story.
Presented in collaboration with the Vancouver Writers Fest.
Performers: Buffy Sainte-Marie and Julie Flett

Genre: Storytelling, Music

Show length: 60 minutes

Ages: Ages 5–7 (Grades: K‑2)
Venue: Online
Ways to Watch
LIVE ONLINE
Watch a live performance at home or in the classroom.
TICKET INFORMATION
FOR PUBLIC AND SCHOOLS:
Pay-What-You-Can — Register Online
Show times & Tickets
Online
Available starting
1:00 PM on Wednesday, October 19th
Watch until
2:00 PM on Wednesday, October 19th
Online