Giving Tuesday 2016
November 22, 2016
After Thanksgiving, Black Friday and Cyber Monday is #GivingTuesday, an international day of philanthropy that falls on the first Tuesday after American Thanksgiving. By collectively focusing fundraising efforts on one day it allows for a "critical mass" of giving hopefully blasting through the noise of commercialism and encouraging more people to exercise a little kindness this holiday season.
"#GivingTuesday is about ordinary people coming together doing extraordinary things."
Help us start a wave of giving
This December, we invite you to join us in celebrating #GivingTuesday by making your tax-deductible donation to Vancouver International Children's Festival and helping us reach our fundraising goal of raising $5,000. 
Thanks to an anonymous donor, every donation in December will be doubled!
Your donations help us enrich the lives of children and ensure the Festival remains affordable for everyone. There are many ways you can make an impact, with each contribution helping keep the Vancouver International Children's Festival vibrant in our community.
Some of the community programs you will be supporting include:
Good Neighbours Program: Each year the Festival distributes performance tickets at no cost to low income families through Kids Up Front, a non-profit society that distributes free tickets for arts, culture, sporting and recreational events to child-serving organizations across Metro Vancouver.
Adopt a Class: This program provides return bus transportation and featured performance tickets for school groups in low-income neighborhoods across Metro Vancouver that would otherwise be unable to attend the Festival.
Hospital Outreach Program: Our Hospital Outreach Program brings the Festival experience to children receiving treatment or in care at child-centred healthcare facilities serving all British Columbians: B.C. Children's Hospital, Canuck Place Children's Hospice and Sunny Hill Health Centre.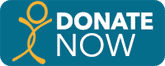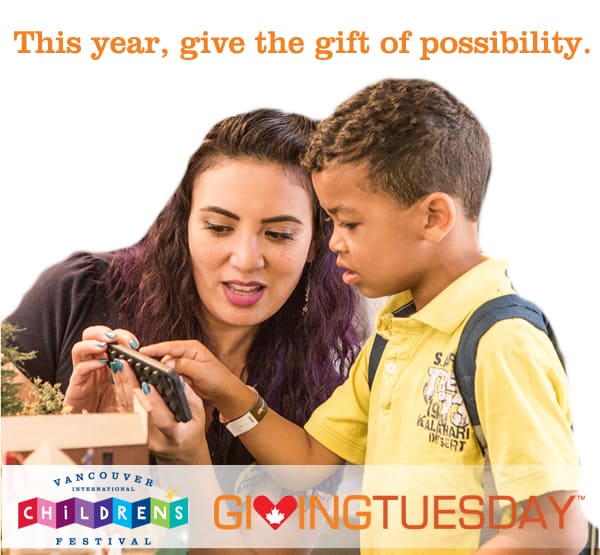 How to Participate
You don't need to give a lot to participate, in fact here are some ways you can give back:
1) Buy a Bulb

Help us light the trees!  The Vancouver Christmas Tree Lighting takes place on Friday, December 2nd at Robson Square. Join us to watch four magnificent holiday trees, one of which is 50 feet tall, come alive with hope and light. This free family-friendly event features live entertainment, music and fun activities for kids! In addition to the festivities, the tree lighting ceremony in Vancouver is for a great cause. Before and at the event, we encourage you to make a donation to the Vancouver International Children's Festival.  Buy a Bulb to help us bring deserving kids to this year's Children's Festival! You can purchase 5 bulbs for $5 or 15 bulbs for $10.
2) Donate your Airmiles Cash or Shoppers Optimum Points

Donate your Airmiles Cash Miles by going to www.airmiles.ca/donate and searching for Vancouver International Children's Festival Society in the "Browse Charities" field. Click on our organization then click "Get Code" and go to the Airmiles Collector site to complete the eVoucher process (note this only works for earned Cash Miles, not Dream Miles points).
Donate your Shoppers Optimum Points by logging into your Optimum account at www.shoppersoptimum.ca and selecting "Donate/Transfer Points" from the top menu. Scroll down to the "Donate Points to A Charity" section and select "Vancouver International Children's Festival" from the Charity dropdown menu. Enter the number of points you wish to donate then click the "Donate Points" button.
Come Celebrate with us!
We invite you to join us to celebrate the tidings of the season at the Vancouver Christmas Tree Lighting at Robson Square, on December 2nd, 2016. A big thank you to Amacon for their support and for making this event happen.  Come share the magic! More info on the Vancouver Christmas Tree Lighting Event
***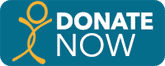 Thank you for supporting the Vancouver International Children's Festival in 2017. With your help, we can make a difference to some very deserving kids in the Lower Mainland.
Happy #GivingTuesday!
– The VICF Team