When the Colours Ran Away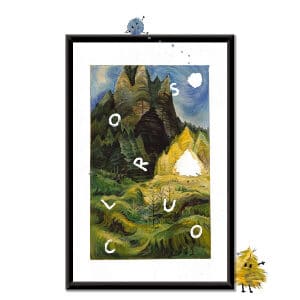 While a Grade 3 class is on a field trip to the Art Gallery they notice something strange. An Emily Carr painting has empty shapes and missing blotches of colour, and on closer inspection they see: patches of green spilling out of the painting; yellow circles and blue squares fighting; the colour red hanging off the frame, ready to escape. Interestingly, no one from the gallery seems to notice anything out of the ordinary. Why are the colours so eager to leave the painting? It's up to the children to get to the bottom of the colours' behaviour and convince them to return. This interactive film uses live action and animation to tell a beautiful story about accessibility and equity in a fun and unique way. Commissioned by the Vancouver International Children's Festival.
Producing Company: ThinkArts
Country: India
Genre: Digital Storytelling/Film


Show length: 20 minutes
Ages: Ages 4 and up (Grades Pre and up)
Ways to Watch & Listen
Pre-recorded Online

Watch a pre-recorded online performance at home. Available until Sunday, June 13th at 8pm. Closed Captioning available.
Show Times
Pre-recorded video
Available starting
Watch until
Pre-recorded video

tickets

Thursday, June 3 at 10:00 am
8:00 pm on Sunday, June 13
Buy tickets
Ticket Information
Public