Online Circus Fun (Workshop)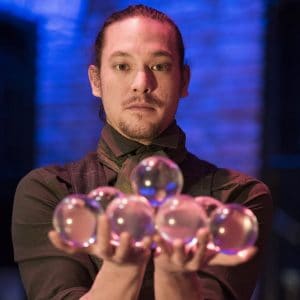 Here's the link to enjoy Online Circus Fun anytime before the end of day on Sunday, June 7th!
Feel free to keep the Kids Festival spirit alive by sharing your creations, videos, and memories on social media by using the #KidsFestPopUp hashtag!
If you can't run away from home and join the circus, why not turn your home into a one? Join multidisciplinary circus performer and master of ceremonies Chris Murdoch in a two-part juggling workshop, where you'll make your own juggling balls and then learn how to get one, two, and three objects dancing through the air. Chris has been teaching prop manipulation at CircusWest for eight years, and his 15 years on stage has seen him perform with fire, isolation hoop, dragonstaff, fans, juggling balls, clubs, acrobatics, a skirt, and even some bad magic.
Performance Workshop Leader: Chris Murdoch
Country: BC/Canada
Show length: 30 minutes
Ages: All ages
Venue: Facebook
Recommended supplies: 
6 balloons
3 tennis balls
Rice, birdseed or millet
Plastic wrap
Electrical tape
Knife or scissors
Show Times
Thursday, May 28, 2020
3:45 pm — 4:15 pm Facebook: www.facebook.com/KidsFest