Immigrant Lessons – 101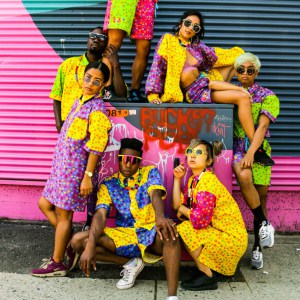 Ka-Boom! Hold on to your seat and get ready for an explosion as Immigrant Lessons hit the stage! They'll blow you away with their fabulous high energy moves and dizzyingly fast footwork. You might even see smoke as this dance troupe is on fire! In 101, the dancers share their personal stories as first and second generation immigrants through the universal language of dance in a performance that also explores deeper themes about social pressures, overcoming obstacles and conquering fears. You'll be amazed watching this collection of talented professional dance artists showcase their skills and love of dance. Kids will be inspired in more ways than one. Check out their video below!
Please note that Immigrant Lessons-101 will be replacing Project Soul on the 2019 Lineup
Producing Company: Immigrant Lessons
Country: BC / Canada (with roots in Tanzania, India, Jamaica, Philippines, Korea, Dubai, Ghana, and the United States)
Genre: Dance
Show length: 45 minutes
Ages: All ages (Grades: K-12)

Venue: The Revue Stage
Show Times
Tuesday, May 28, 2019
10:30 am — 11:15 am Revue Stage
Wednesday, May 29, 2019
12:30 pm — 1:15 pm Revue Stage
Friday, May 31, 2019
12:30 pm — 1:15 pm Revue Stage
Saturday, June 1, 2019
11:00 am — 11:45 am Revue Stage
Sunday, June 2, 2019
3:00 pm — 3:45 pm Revue Stage
School Tickets
School ticket price: $11.00 + GST
Two Show Festival Pass: (1 ticket to 2 shows) $20.00 + GST
More info on ticket pricing

School Tickets are on sale NOW!