High Water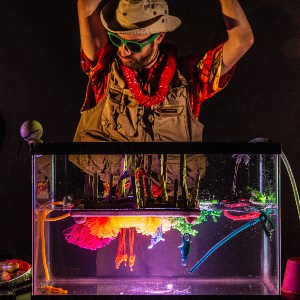 One performer, one fish tank, one horizon of water rising towards the inevitable.
In this funny and imaginative performance, everyday objects are used to construct worlds inside a fish tank that is slowly filling with water. Clothespins, cassette tapes, slinkies, slurpee cups, and balloons are reframed to create rocket ships, submarines, cityscapes, satellites and more. Every moment is an experiment; some objects float while others sink, some dissolve and others disappear.
You'll witness both transformation and destruction as the performer plays with and reacts to the effects of the rising water on the invented landscapes. Behind the silliness, High Water is a celebration of human invention and failure, and an exploration of our arrogance and short sightedness. Don't miss this delightful, clever and suspense-filled show that will stay with you long after you've left the theatre.
Presented with PuSh International Performing Arts Festival.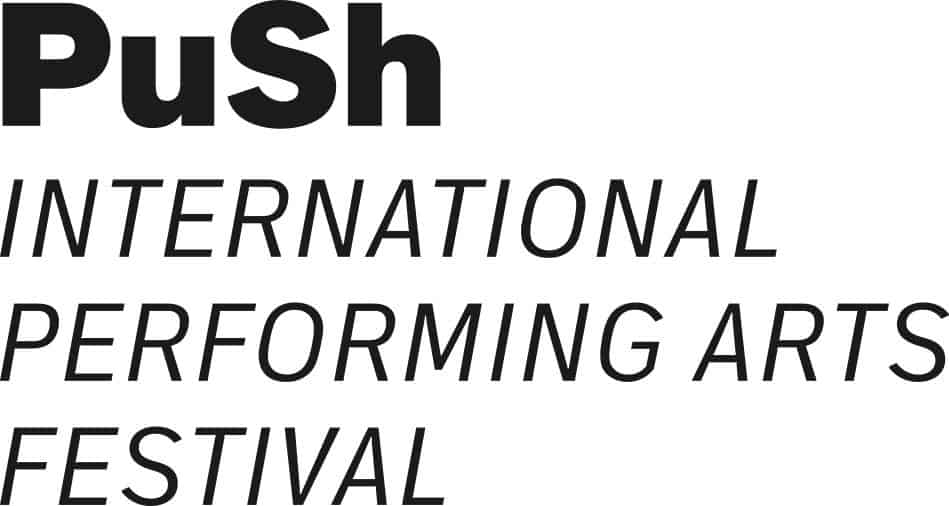 Producing Company: macromatter
Country: British Columbia, Canada
Genre: Theatre
Show length: 50 minutes
Ages: 7 and up (Grades: 4-12)
Venue: The Nest
Show Times
Monday, February 3, 2020
10:00 am — 10:50 am The Nest
12:30 pm — 1:20 pm The Nest
Tuesday, February 4, 2020
10:00 am — 10:50 am The Nest
12:30 pm — 1:20 pm The Nest
Tickets
School tickets: $11 + GST (Grps of 10 +). Tickets on sale NOW! Call 604-708-5655 to book or order online.