David Bouchard: Métis – des histoires, des flûtes, et plus…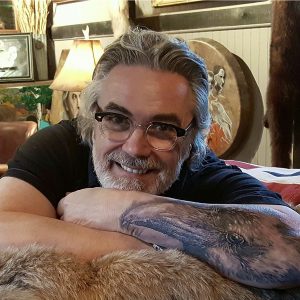 Le monde est un kaléidoscope d'individus avec des parcours plus riches les uns que les autres. Finaliste de prix littéraires, auteur et conteur fabuleux, David Bouchard partage son propre héritage Métis en racontant des histoires fascinantes et en y ajoutant une dimension musicale à l'aide de sa flûte. David tisse histoire et traditions et crée des contes vivants et engagés qui permettent aux enfants de mieux apprécier les croyances et culture indigènes. Ce spectacle enrichira et fera le plaisir de tous en offrant une part de Réconciliation et une merveilleuse interprétation de la spiritualité, de l'histoire et de la culture des Premières Nations. Vidéo.

The world is a marvelous kaleidoscope of people with stories that are as unique as each and every one of us.  Gifted storyteller and award-winning author, David Bouchard shares his Métis heritage through inspiring stories and touching flute music. David weaves history and traditions into engaging and vivid tales that provide a path for children to better understand Indigenous beliefs and culture. A small piece of Reconciliation and a beautiful expression of First Nation spirituality, history and culture, this show is sure to enrich and delight everyone. Watch a video below!
Performer: David Bouchard
Country: BC / Canada
Genre: Storytelling
Show length: 45 minutes
Ages: Ages 5 and up  (Grades K and up)
Venue: Revue Stage (Venue 1)
Show Times
Thursday, May 28, 2020
10:30 am — 11:15 am Revue Stage (en français)
12:30 pm — 1:15 pm Revue Stage (en français)
Tickets
School ticket price: $11.00 + GST
One Show Day Pass: $22.00 per adult; $12.50 per child + GST and s/c
4-Pack Family Pass: (4 tickets to 1 show) $58.00 + GST and s/c
More info on ticket pricing

Public tickets now on sale
He had everyone in the palm of his hand. When the children left that day, Dave Bouchard was all they could talk about.

~ Pemberton Valley News
They laughed, they cried, they got to their feet and applauded when David Bouchard came to an end.

~ Moncton Times & Transcript