Bobs & LoLo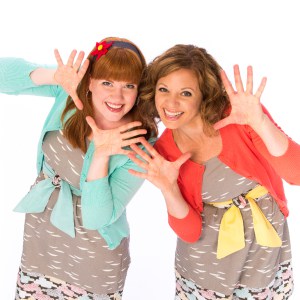 Sing, dance and play with BC's favourite musical duo, Bobs & LoLo! These five-time JUNO nominated singer-songwriters and authors of the critically acclaimed children's book, Run Salmon Run are dedicated to connecting kids to nature with music, movement and make-believe. Their energetic and interactive performances take the young, and the young-at-heart, on musical adventures sure to have everyone on their feet and singing along before the first song is done. Watch a video below!
Performers: Bobs and LoLo
Country: BC / Canada
Genre: Music


Show length: 45 minutes
Ages: Ages 2-7 (Babes in arms welcome)
Ways to Watch & Listen
Live Online Plus

Watch a live performance at home PLUS access the recorded performance from 9 am the day after.

Pre-recorded Online

Watch a pre-recorded online performance at home. Available until Sunday, June 13th at 8pm. Closed Captioning available.
Show Times
Live online plus
Thursday, June 3
Live online plus

tickets

6:30 – 7:15 pm
Saturday, June 5
Live online plus

tickets

10:00 – 10:45 am
Sunday, June 6
Live online plus

tickets

10:00 – 10:45 am
Pre-recorded video
Available starting
Watch until
Pre-recorded video

tickets

Sunday, June 6 at 9:00 am
8:00 pm on Sunday, June 13
Buy tickets
Ticket Information
Public 
Ridiculously catchy hooks, memorable lyrics, a sense of fun and wild abandonment: All are key to making great music.Vancouver-based Bobs & LoLo meet all these criteria… professionalism and an appealing image can't hurt either. ~ Stu Derdeyn, The Province
Lively, fun & packed with an environmental message. ~ Elizabeth Schaffer, BC Parent News Magazine