Angelfish Origami (Workshop)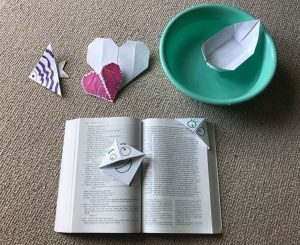 Here's the link to enjoy Angelfish Origami anytime before the end of day on Sunday, June 7th!
Feel free to keep the Kids Festival spirit alive by sharing your creations, videos, and memories on social media by using the #KidsFestPopUp hashtag!
Stuck at home and run out of things to do? Grab some paper and get your hands ready—let's create some beautiful origami! Artist Jaylon Han takes you through the steps to making beautiful three-dimensional creations by simply folding paper. You'll make an angelfish you could draw patterns on, a heart on which you can write the names of your loved ones, a boat to float in your bathtub, and a bookmark to keep or give as a gift. A performer, storyteller, director, producer, and playwright in addition to an origami artist, Jaylon loves playing with scrap paper and finding new possibilities in the recycling bin. Don't worry if you don't have origami paper at home—any foldable scrap will do!
Performance Workshop Leader: Jaylon Han
Country: BC/Canada
Show length: 30 minutes
Ages: 5 and up
Venue: Facebook
Recommended supplies: 
Scrap paper
Scissors or a ruler for cutting or tearing paper
Coloured pens
Crayons
Show Times
Saturday, May 30, 2020
11:00 am — 11:30 am Facebook: www.facebook.com/KidsFest