Bring the kids to Granville Island's Winterruption Festival!
Got a case of the mid-winter doldrums? Get a boost at Granville Island's uplifting Winterruption Festival, February 19–21, 2016. Bring the kids down to the KidsZone for free arts activities and performances from face painting and live music to stilt-walkers and colourful processions. We're pleased to present the spectacular moves of Project Soul who are also performing at the upcoming 2016 Vancouver International Children's Festival and a Hamelin inspired puppet workshop. For more information about the event, please visit
Granvilleisland.com/Winterruption
.
Project Soul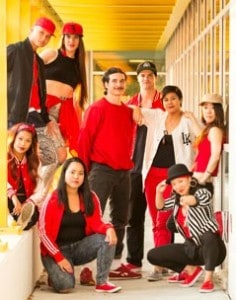 You won't need your seat for this moving dance extravaganza. Highlighting four different styles of street dance: Breaking, Popping, Locking and Hip Hop, this high-energy performance will bring you to your feet. Back 2 Basics brings colourful characters to life through dance in a performance that also explores deeper themes about social pressures, overcoming obstacles and conquering fears. You'll be amazed watching this collection of talented professional dance artists showcase their skills and love of dance. Kids will be inspired in more ways than one.
Hamelin Inspired Puppet Workshop
Come out and make your own hand puppets based on the images from the Pied Piper of Hamelin. Using found objects with bright colourful materials create your own version of the Rats, the Piper or the villages that bring this story to life. Full details.
Event Details
Date: KidsZone open Saturday, February 20th — Sunday, February 21st, 2016
Time: Various
Location: Granville Island
Admission: FREE Public Event