'Your Story, Your Voice' Workshop
February 08, 2018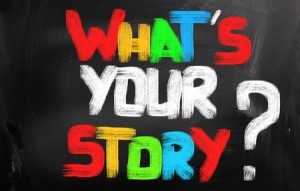 The Vancouver International Children's Festival is proud to announce an upcoming storytelling workshop on Granville Island with Deborah Williams.
Deb Williams, award winning performer, co-creator of the international hit Mom's the Word trilogy and co-founder of Vancouver's sold out storytelling series The Flame is offering a storytelling workshop for emerging performers with two sessions to choose from.  In this weekend intensive, Deb will share her 3 decades of storytelling expertise and give you the tools to create and share truly compelling personal stories. This inclusive, demanding, and supportive workshop is focused on learning and growth.
New to storytelling, but passionate about it?  Bring a short, interesting personal anecdote, and Deb will work with you to get it performance ready; for stage.  Already a great storyteller?  Improve your creation and performance skills. Bring well-honed stories ready to perform.  Stories have to be true, about you, and told in less than 5 minutes.
Each session will involve working on these and generating new stories.
More info:
When:                       Sat., April 7 & Sun., April 8th @ 10am-4pm OR Sat., April 14 & Sun., April 15 @ 10am-4pm
Where:                      T.B.D on Granville Island
Who:                         Workshop is open to emerging artists, 19 years and up; Non-union performers who are finished   or are in mid-training.
Registration:               Email Deborah Williams 
A $50 registration fee, to hold a space, will be refunded on completion. 
Opportunity to Perform
Once the workshop is completed a select group of participants will be invited to create a new piece of storytelling theatre which will be performed at the 2018 Vancouver International Children's Festival.
One of a Kind will have its world premiere and a week long run at the Children's Festival.  One of a Kind will be created and rehearsed in May and performed on Granville Island May 28th and June 3rd, 2018.  The creation of One of a Kind will give participants the opportunity to meet and work with professional theatre creators and producers, the occasion to sharpen their own stories and any other skills they have to offer, and the chance to work and connect with emerging artists from around the Province.  Participants will receive a performance honorarium.
About Deborah Williams
Deb Williams is an award winning actor, a playwright, producer, director, comedienne and one of the co-creator/stars of the Mom's the Word trilogy, enjoyed by 1.5 million people in 19 countries.  She is the co-Artistic Director of The Flame, Vancouver's monthly sold out storytelling event, celebrating it's 9th season.  She teaches storytelling across the province.
She is a 6 time Jessie Award Nominee and 3 time winner and graduate of Studio 58.