Winterruption on Granville Island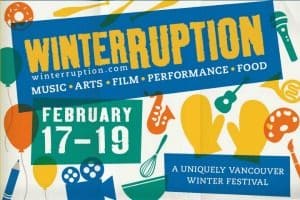 Got a case of the mid-winter doldrums? Get a boost at Granville Island's uplifting Winterruption Festival, February 17-19, 2017. Bring the kids down to the KidsZone for free arts activities and performances from face painting and live music to stilt-walkers and colourful processions. We're pleased to present the spectacular beats of RupLoops who is also performing at the upcoming 2017 Vancouver International Children's Festival and an interactive life-sized art installation.  More details.
RupLoops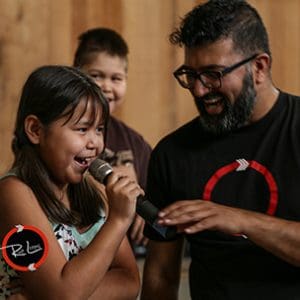 Imagine your child's delight when they realize that they're part of the show! Don't miss this fun, interactive and dynamic performance. Through body percussion and beatboxing, Rup demonstrates and teaches how the body is indeed a musical instrument. Rup is a master at engaging kids from the opening beats until the end of the show. He uses his diverse skills as a musician to create a pulsating, entertaining and engaging musical experience. A fun and captivating way to explore the universal language of music, be sure to 'kick it freestyle' at RupLoops! Get a taste for RupLoops in the video below.
Cardboard Island: Imagined Landscapes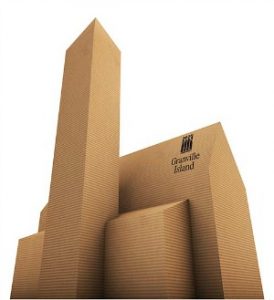 Winterruption and the Vancouver International Children's Festival invites creative adults, youth and little builders to take part in an interactive life-size art installation built entirely by YOU! Participants will create a magical version of Granville Island entirely out of cardboard, inspired by imagination.
Artist Heather Dawn Sparks will facilitate a process of collaboration, where participants will construct buildings, roads and the surrounding landscape out of cardboard. This collaborative art piece will evolve throughout the weekend reflecting a landscape in transformation. This is an on-going event open to all participants eager to immerse themselves in the creative process. Participants are invited to play, experience, imagine and construct their ideas. Full details.
 Event Details
Date: KidsZone open Saturday, February 18th – Sunday, February 19th, 2017
Time: Various
Location: Granville Island
Admission: FREE Public Event