National Film Board – Animated Shorts – The Canadian Story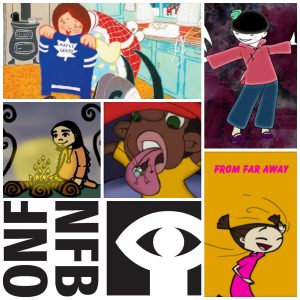 We've compiled the best, must-watch National Film Board (NFB) films that tell the Canadian story.  From iconic classics like The Sweater to modern takes on what it's like to experience being new to Canada in From Far Away and Le violon chinois these films create a woven tapestry of the cultures and experiences that make up the Canadian identity. A rare treat, these are films you can't find at your local movie theatre.  Come experience Canadiana at its finest and explore what it means to be Canadian. Watch a video of The Sweater below!

Nous avons sélectionné quatre des meilleurs courts-métrages d'animation de l'Office national du film (ONF). Des classiques emblématiques tels que Le chandail et Maq et l'Esprit de la forêt aux histoires des nouveaux arrivants au Canada dans Le violon chinois, cette série de courts-métrages crée une tapisserie tissée des cultures et des expériences qui composent l'identité canadienne. Un plaisir rare, ce sont des films que vous ne pouvez pas trouver à votre cinéma local.
Producing Company: National Film Board
Country: Canada
Genre: Film
Show length: 30 minutes
Ages: Ages 5 and up (Grades: K and up)
Venue: Carousel Studio


Show Notes: Suitable for ELL
The Sweater / Le chandail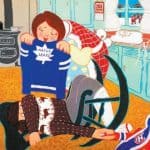 In this animated short, Roch Carrier recounts the most mortifying moment of his childhood. At a time when all his friends worshipped Maurice "Rocket" Richard and wore his number 9 Canadiens hockey jersey, the boy was mistakenly sent a Toronto Maple Leafs jersey from Eaton's. Unable to convince his mother to send it back, he must face his friends wearing the colours of the opposing team. This short film, based on the book The Hockey Sweater, is an NFB classic that appeals to hockey lovers of all ages.
Ce court métrage d'animation ressuscite l'époque des années 1940, où tous les jeunes étaient subjugués par leur idole, Maurice Richard. L'écrivain Roch Carrier n'y échappa point et il nous livre ici, avec humour et nostalgie, les impressions et les sentiments d'une enfance empreinte des modèles du temps.
Resources: Study Guide, Cahier Pédagogique
Maq and the Spirit of the Woods/ Maq et l'Esprit de la forêt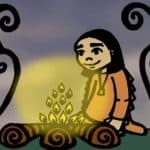 This animated short tells the story of Maq, a Mi'gmaq boy who realizes his potential with the help of inconspicuous mentors. When an elder in the community offers him a small piece of pipestone, Maq carves a little person out of it. Proud of his work, the boy wants to impress his grandfather and journeys through the woods to find him. Along the path Maq meets a curious traveller named Mi'gmwesu. Together they share stories, medicine, laughter and song. Maq begins to care less about making a good impression and more about sharing the knowledge and spirit he's found through his creation.
Maq et l'Esprit de la forêt est un court métrage d'animation racontant l'histoire d'un jeune Micmac qui se fait apprendre les secrets de la vie par de discrets mentors. En traversant la forêt pour aller chez son grand-père et lui montrer un morceau de pierre qu'un Ancien lui a montré à sculpter, il croise un curieux voyageur nommé Mi'gmwesu. Celui-ci lui fait découvrir sa culture à travers les chansons, les contes et les plantes médicinales…
Christopher, please clean up your room!/ Christopher je t'en prie nettoie ta chambre!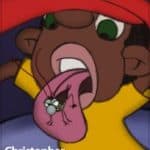 This short animated film stars Christopher, a terrific kid with one major problem… he's messy! His shoes smell funky, his fish bowl stinks, and even the cockroaches can't stand it. In the chaos of Christopher's room, his fish rise up from their scummy bowl in protest. They enlist the help of a fastidious cockroach. Together, the fish and the roaches hatch a plan that will change Christopher's life and his cleaning habits forever.
Gentil et intelligent, Christopher est un enfant extraordinaire, mais il a un très gros problème… il est désordonné! Ses chaussures sentent les vieilles chaussettes et son aquarium pue tellement que même les cafards ne peuvent le sentir! Dans le chaos de la chambre de Christopher, ses poissons se soulèvent de leur bol pour protester. Ils s'allient à un cafard facétieux aux relations multiples. Ensemble, les poissons et les cafards élaborent un plan qui changera à jamais la vie de Christopher ainsi que ses habitudes de vie…
Resources: Study Guide, Cahier Pédagogique
From Far Away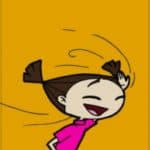 This short animation tells the story of Saoussan, a young girl struggling to adjust to life in Canada after being uprooted from her wartorn homeland. She has come to seek a quieter and safer life, although memories of war and death linger, memories that are awakened when the children at her new school prepare for a scary Halloween. From Far Away speaks to the power within us all to adapt like Saoussan and to welcome a newcomer.
Resource: Study Guide
Le violon chinois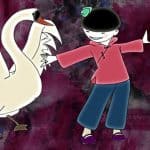 Ce court métrage d'animation raconte l'histoire d'une fillette et de son père qui quittent tout ce qui leur est familier en Chine pour venir s'installer au Canada. Le seul souvenir qu'ils apportent avec eux est un violon chinois qui les aide à relever le dur défi d'une nouvelle vie dans un pays inconnu.
Resource: Cahier Pédagogique
Show Times
Monday, May 29, 2017
10:30 am — 11:00 am Carousel Studio
Tuesday, May 30, 2017
12:30 pm — 1:00 pm Carousel Studio
Wednesday, May 31, 2017
10:30 am — 11:00 am Carousel Studio (en français)
12:30 pm — 1:00 pm Carousel Studio (en français)
Thursday, June 1, 2017
10:30 am — 11:00 am Carousel Studio (en français)
12:30 pm — 1:00 pm Carousel Studio (en français)
Friday, June 2, 2017
10:30 am — 11:00 am Carousel Studio
Saturday, June 3, 2017
11:30 am — 12:00 pm Carousel Studio
2:30 pm — 3:00 pm Carousel Studio (en français)
3:30 pm — 4:00 pm Carousel Studio
Sunday, June 4, 2017
2:00 pm — 2:30 pm Carousel Studio
3:00 pm — 3:30 pm Carousel Studio
Tickets
Film Pass: $7.00 + GST and s/c
Add a Film Pass to a Performance for only: $4.00 + GST and s/c more
More info on ticket pricing

Public Festival Tickets available on Tuesday, March 7th, 2017!