Project Soul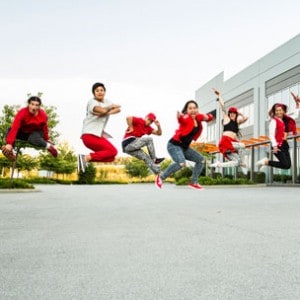 You won't need your seat for this moving dance extravaganza. In their new show, The Routes, Project Soul highlights four different styles of street dance: Breaking, Popping, Locking and Hip Hop, this high-energy performance will bring you to your feet. Project Soul brings colourful characters to life through dance in a performance that also explores deeper themes about social pressures, overcoming obstacles and conquering fears. You'll be amazed watching this collection of talented professional dance artists showcase their skills and love of dance. Kids will be inspired in more ways than one. Check out their video below!
Producing Company: Project Soul
Country: BC / Canada
Genre: Dance
Show length: 45 minutes
Ages: All ages (Grades: K-12)
Venue: The Revue Stage
Show Times
Tuesday, May 28, 2019
10:30 am — 11:15 am Revue Stage
Wednesday, May 29, 2019
12:30 pm — 1:15 pm Revue Stage
Friday, May 31, 2019
12:30 pm — 1:15 pm Revue Stage
Saturday, June 1, 2019
11:00 am — 11:45 am Revue Stage
School Tickets
School ticket price: $11.00 + GST
Two Show Festival Pass: (1 ticket to 2 shows) $20.00 + GST
More info on ticket pricing

School Tickets are on sale NOW!

The students and teachers were so impressed. Not only did they love the dancing, but they also really got the valuable message.

~ Teacher
All I'm hearing is great reviews today! The kids love you! Thanks for a great performance.

~ Audience Member